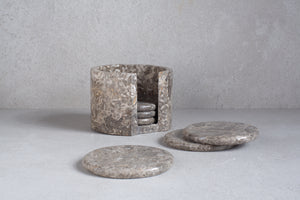 The marble coasters are the perfect addition for any coffee table. These coasters create an organic chic look, due to the natural grain in each individual coaster. Perfect support for hot or cold drinks. Each coaster will have slight variations.
Sold as a set of six with case.


Dimensions:
Coaster - W: 4"  H: 1/4" 

Case - W: 5"  H: 3 1/2"